Vetting Referrals: Is Cancelling Referrals Unsafe? A Single Centre Review
Join Miss Shaunna Smith MSc, Clinical Specialist Sonographer at Hull University Teaching Hospitals NHS Trust as she explores the topic of vetting referrals and whether cancelling referrals is unsafe.
During the session you will learn more about what makes a "good referral" and why a good referral is so important.  Shaunna will also discuss the single centre case study performed by the Hull University teaching Hospitals NHS Trust after implementation of a robust cancellation process.
This Ultrasound educational talk offers 1 CPD credit.
Speaker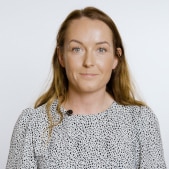 Miss Shaunna Smith MSc
Clinical Specialist Sonographer
Hull University Teaching Hospitals NHS Trust
Course Information
By the end of this session, delegates will be able to:
Outline and understand why justification of referrals is beneficial.
Understand the evidence as to why a referral needs to have a proper clinical question.
Understand how an established cancellation process is safe and beneficial.
Once you have watched this session, you will be invited to submit feedback in order to gain your CPD certification.  Once complete, your certificate will be available to download via your profile area.
This educational talk was created on 5th October 2021. All information contained in this session was correct at the time of distribution.
Disclaimer: Appearing on the Medical Imaging Academy does not represent a commercial partnership or interest from the speaker. The views herein do not represent the views of Canon Medical Systems Ltd.