Managing Focal Breast Microcalcification Using Ultrasound
In this educational session, Mrs. Victoria Ebanks, Consultant Mammographer at Barts Health NHS Trust will discuss the subject of managing focal breast microcalcification using ultrasound.
During this session, delegates will understand more about why microcalcification is being seen more frequently, and how mammography is the gold standard for assessing this condition.
This Ultrasound educational talk offers 1 CPD credit.
Speaker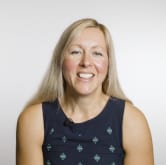 Mrs. Victoria Ebanks
Consultant Mammographer
Barts Health NHS Trust
Course Information
At the end of this session in the context of focal breast calcification, delegates will understand:
What microcalcification is, along with its significance and composition;
The ultrasound appearances, if any, of microcalcification;
The problems in visualising microcalcification with ultrasound;
The benefits of identifying microcalcification using ultrasound;
The availability of proprietary ultrasound software that can enhance the visualisation of microcalcification.
Once you have watched this session, you will be invited to submit feedback in order to gain your CPD certification.  Once complete, your certificate will be available to download via your profile area.
This educational talk was created on 21st September 2021. All information contained in this session was correct at the time of distribution.
Disclaimer: Appearing on the Medical Imaging Academy does not represent a commercial partnership or interest from the speaker. The views herein do not represent the views of Canon Medical Systems Ltd.