Sports Medicine and MSK Solutions 2021 – Registration
Thursday 11th November 2021
Register your interest for the live event in person or join the live webinar by clicking either option below:
Topics for this event will cover the latest and most innovative techniques and applications across MRI, Ultrasound and CT with a special focus on sports medicine and MSK for Sonographers, Radiologists and Registrars.
The event will offer full CPD accreditation and attendance to either the live event or virtual platform will allow delegates to gain CPD credits to add to their CPD profile.
Register your interest for the live event
or join the live webinar!
Sports Medicine and MSK Solutions 2021
Back for 2021, this year's event will not only allow delegates the option to attend in person at Old Trafford, but also offer the option to join via our virtual webinar platform too!
Here, you can register to attend the event via our virtual platform or register your interest to attend the event in person where the agenda promises to deliver an educational programme via exceptional speakers who continue to push the boundaries of MSK and sports medicine.
Date: Thursday 11th November
Time: 9am – 4pm
Venue/Format:
Our virtual stream will be hosted in partnership with GoToWebinar and The Medical Imaging Academy.  A link to the virtual conference will be available from October 2021.
Our live conference will be hosted at Manchester United Football Club, Sir Matt Busby Way, Old Trafford, Stretford, Manchester M16 0RA.
Who should attend:
The event will cover topics across Ultrasound, MRI and CT and would be of interest to:
Sports Physicists / Sports Scientist
Radiologists with a specific interest in Sports Medicine (and or MSK)
Consultant
Physiotherapist
CPD Accreditation:
We are delighted that this event will offer full CPD accreditation in conjunction with the Royal College of Radiologists.
Certification will be available following attendance and feedback for both the live event and virtual conference.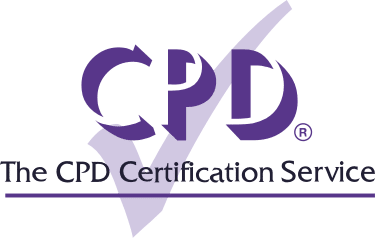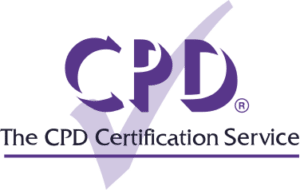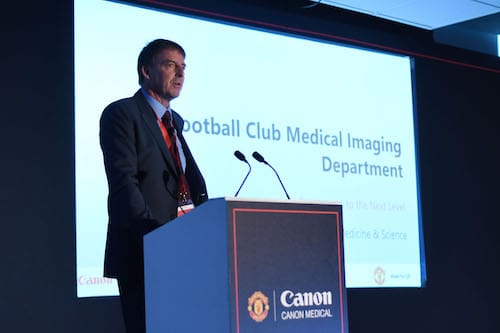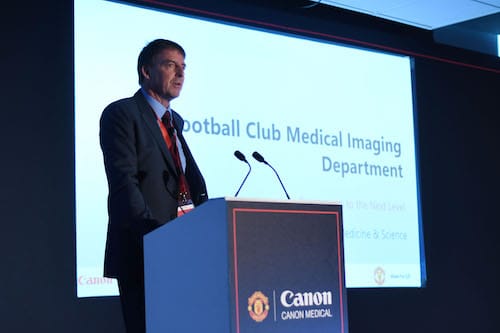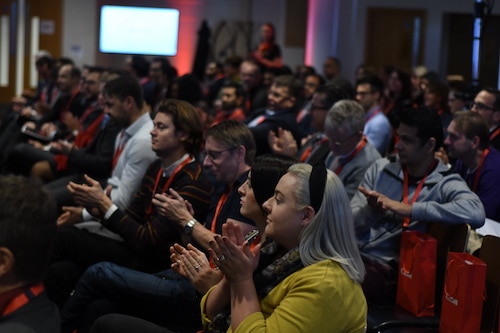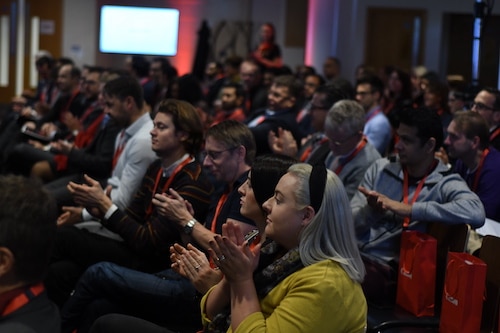 Past Sports Medicine Events:
In 2019, Manchester United Football Club's Old Trafford stadium played host to an event dedicated to the world of sports medicine. The occasion, hosted by Canon Medical Systems UK, drew together clinicians, researchers and industry experts to discuss how medical imaging can assist elite sports and the wider public with injury prevention, earlier diagnosis and faster rehabilitation.
Best practice and clinical research speakers included Dr Steve McNally, Head of Football Medicine & Science at Manchester United Football Club, Dr Guido Pieles, Consultant Congenital Cardiologist at Bristol Heart Institute and University of Bristol and Dr Gil Rodas, Team Doctor & Medical Director Barca Innovation Hub from FC Barcelona.
"Sporting partnerships giving greater insight into the anatomical and physiological understanding of the human body to prevent, diagnose and recover from illness and injury. Potential to positively cascade into wider healthcare development of screening programmes or more detailed treatment planning," states Mark Hitchman, Managing Director of Canon Medical.