Ultrasound of the Ankle Ligaments
Following the live webinar in March 2021, Dr. Andrew Grainger, Consultant Radiologist at Cambridge University Hospital presents Ultrasound of the Ankle Ligaments. 
Areas of interest within this session will include the lateral collateral ligament complex, the medial (deltoid) collateral ligament complex, the distal tibiofibular syndesmosis and the spring ligament. 
This Ultrasound educational talk offers 1 CPD credit.
Speaker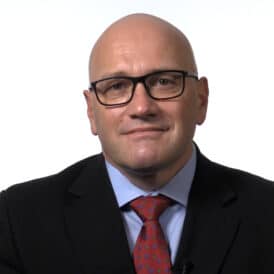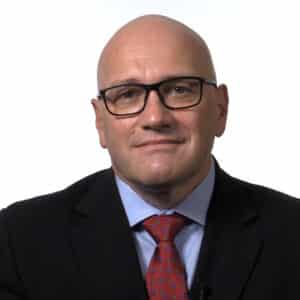 Dr. Andrew Grainger
Consultant Radiologist
Cambridge University Hospital
Course Information
During this session, Dr. Grainger will discuss the anatomy of the ligaments of the ankle and in each of the cases referenced, cover a brief anatomy review, tips and tricks for scanning and the pathological appearances.  
By the end of the session, you will become familiar with both static and dynamic scanning techniques to assess the integrity of the ankle ligaments.  You will also learn how to review chronic appearances and complications following ankle ligament injury.      
Once you have watched this session, you will be invited to submit feedback in order to gain your CPD certification.  Once complete, your certificate will be available to download via your profile area.
This educational talk was created on 15th March 2021. All information contained in this session was correct at the time of distribution.
Disclaimer: Appearing on the Medical Imaging Academy does not represent a commercial partnership or interest from the speaker. The views herein do not represent the views of Canon Medical Systems Ltd.