Using Fusion Guided Imaging to Enhance Practice: A Beginner's Guide
Following the live webinar in March 2021, Mrs. Pamela Parker, Consultant Sonographer at the Hull University Teaching Hospitals presents Fusion Imaging – A Beginners Guide.  
This educational session will talk about the use of real-time Fusion imaging in abdominal practice, prostate imaging and multi-parametric Fusion guided ultrasound.
This Ultrasound educational talk offers 1 CPD credit.
Speaker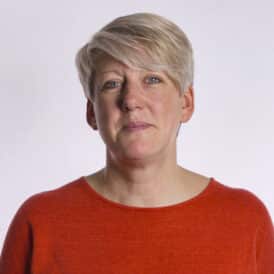 Mrs Pamela Parker
Consultant Sonographer
Hull University Teaching Hospitals NHS Trust
Course Information
By the end of this session, you should be able to identify the key benefits of Fusion guided imaging.  You will consider where Fusion guided imaging might help you in your own practice and consider the key considerations and pitfalls when starting a new Fusion service.
Once you have watched this session, you will be invited to submit feedback in order to gain your CPD certification.  Once complete, your certificate will be available to download via your profile area.
This educational talk was created on 15th March 2021. All information contained in this session was correct at the time of distribution.
Disclaimer: Appearing on the Medical Imaging Academy does not represent a commercial partnership or interest from the speaker. The views herein do not represent the views of Canon Medical Systems Ltd.